WHY WE MAKE FAST WAX!
Silently, gliding down a Nordic ski trail, carving through the glades in knee-deep powder, or boosting off kickers in the terrain park. Fast Wax makes products so everyone can have a great time while enjoying their favorite winter activities. As a family-run, small-batch wax producer, Fast Wax can ensure the highest quality, consistency, and speed in all our products. You may not know or care about pot time and how it relates to key ingredient evaporation, but we do. We take wax and its science seriously; it matters to us. This dedication to our craft helps us make the best wax in the world right here in the USA. All we want to do is see you go fast!
WAX DONE RIGHT
Our waxes are optimized by math, double-checked by science, and then triple-checked in real-world conditions to ensure the best glide performance. Using only top quality, US-sourced components and hand-poured in small batches. Fast Wax is engineered to be the best wax in the world. We pride ourselves on a simple to understand wax selection system. This makes selecting the right wax for the conditions easy-peasy. This is done with broad, effective temperature ranges on our wax, giving you wiggle room for when the conditions change.
HOW A GREAT SKI WAX WAS BORN
The development of Fast Wax began in late 1986 by cofounder Dan Meyer. With his background in polymer science, he began developing and testing the first iteration of Fast Wax. Dan took little time to start winning races on skis running Fast Wax. Soon, word got out and the local high school team asked to race on Fast Wax. The results were immediate, and they started getting on the podium at every event they used Fast Wax. The company's name came from one of those high school racers who wanted Dan's "Fast Wax." Word of mouth quickly led to other skiers asking how they could buy Dan's wax. 26 years have flown by, and now Fast Wax has matured into a complete glide wax system for Nordic, Snowboard, and Alpine skiers. Fast Wax maintains an uncompromising mission to produce top-quality waxes at a reasonable price. Our company's roots are deeply steeped in Nordic skiing tradition. We consistently find skiers and snowboarders who will not stop raving about Fast Wax.
THE MIDWEST'S HOME TOWN WAX
The leap to retail sales began in 1994. When one of the top Nordic ski shops in the country tried Fast Wax and was so impressed, they wanted to sell it. Their decision strongly endorsed the grassroots community that had been supporting Fast Wax from the beginning. It took only a short time before additional shops in the area became dealers. Understandably, many skiers were afraid to try Fast Wax. In 1997, the tide had turned, and Fast Wax had become the upper Midwest's favorite hometown wax. Skiers from other parts of the country soon learned about Fast Wax and brought it home when they visited the area. By the early 2000s, Fast Wax shipped wax and won races worldwide.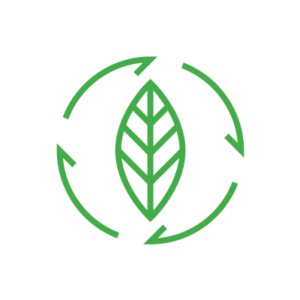 Unlike other ski waxes, the active ingredient in Fast Wax is not a chlorofluorocarbon (CFC) and is NOT associated with ozone depletion. ALL Fast Wax waxes are fluorocarbon free.